It has been another awesome year for Rust! A huge thank you to the whole team at Facepunch for continually working to improve and expand on this amazing game!
This post summarizes the main additions to the game throughout each month of the past year. Keep in mind, much more happened throughout the months - this is just a highlight reel so to speak.
From everyone at Rustafied, we wish you a very Happy New Year!
---
January

Light content patch
---
February
View fullsize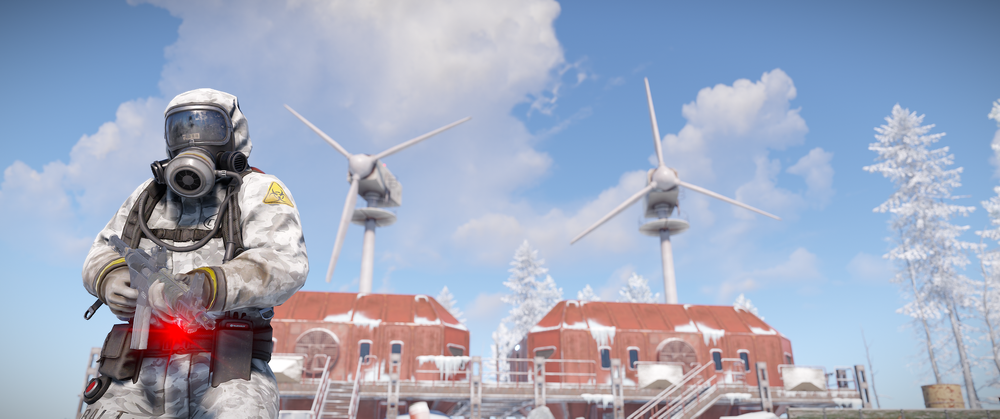 Arctic Research Bases View fullsize


Snowmobiles View fullsize


Arctic Suit View fullsize


Arctic AK View fullsize


Polar bears View fullsize


Spray can
---
March
View fullsize

Monument lighting View fullsize


Quality of life View fullsize


NVG improved View fullsize


New loading screen View fullsize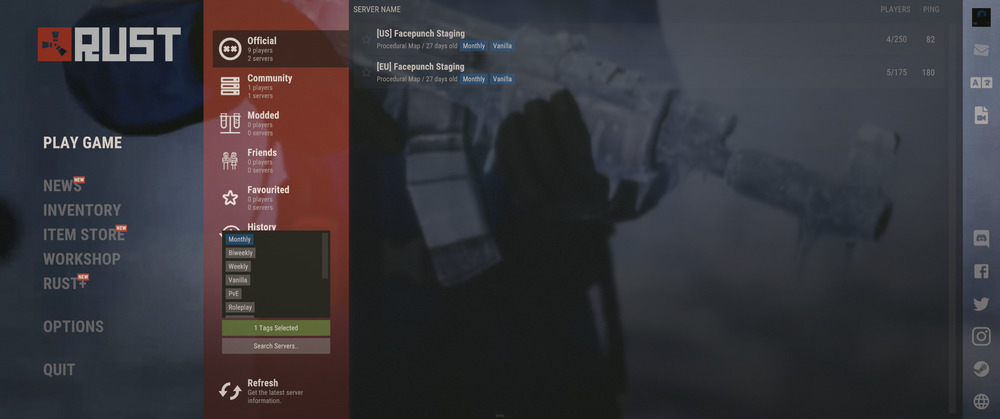 Server browser filter View fullsize


Magnetic crane updates
---
April
View fullsize

Ziplines View fullsize


Above rail network View fullsize


More monument lighting View fullsize


More Magnetic Crane improvements View fullsize


General QoL View fullsize


New landmine art
---
May
View fullsize

Modular Trains View fullsize


Zipline improvements View fullsize


Optimizations View fullsize


Death screen icons
---
June
View fullsize

New gunplay and recoil View fullsize


Native crosshair View fullsize


Visual hit markers View fullsize


Directional damage indicators
---
July
View fullsize

Gunplay and PvP changes View fullsize


Loading improvements View fullsize


Hapis updates View fullsize


Various fixes
---
August
View fullsize

Molotov cocktails View fullsize


Flashbangs View fullsize


New Locomotive View fullsize


Resource wagons View fullsize


Coaling Tower View fullsize


Monument light switches View fullsize


Updated wooden signs View fullsize


Smaller underwater labs
---
September
View fullsize

Hardcore game mode View fullsize


Increased storage capacity View fullsize


Furnace UI changes View fullsize


Single pickup notices View fullsize


Coaling tower improvements View fullsize


Hapis fixes
---
October
View fullsize

Lumberjack DLC View fullsize


VFX updates View fullsize


Furnace UI changes View fullsize


Updated server browser View fullsize


Painting UI update View fullsize


Zipline loot View fullsize


More storage increases View fullsize


Tons of small additions and changes
---
November
View fullsize

Prototype 17 View fullsize


Burst Module View fullsize


Caboose View fullsize


Blackjack View fullsize


Effects updates View fullsize


Attachments on turret weapons
---
December
View fullsize

Progression shifts View fullsize


Raiding changes View fullsize


General QoL View fullsize


Code lock cars View fullsize


Quarries / pumpjacks use diesel View fullsize


Caboose at Outpost