12:00am EST - Update day has arrived, and with it, a brand new monument with some explosive features!
The update is expected to hit at the normal time (2pm EST). Our update stream goes live at 1pm EST. As with all first Thursday updates, this one comes with a forced map wipe across the board (no forced BP wipe).
---
Abandoned Military Base
Highlight of the update, a new monument is in our midst. There tends to be one per map, it always spawns in the desert (hence the name), it features some moderate loot, a couple scientist NPC's, and one interesting new weapon in the game.
There appear to be 4 variations of this monument, so it won't always be exactly the same depending on what map seed / server you're playing on. That said they all have some barrels, a couple wood crates, and general one or two green military crates. They also tend to have between 5 and 10 blue scientists, who drop the same loot as what you'll find from the NPC's on the oil rig.
This monument has no radiation and is not in a safe zone, so be mindful of foes hiding around. Surrounded mostly by barbed wire, there are two main entrances (with gates) and a couple smaller ingress points around the perimeter.
With that out of the way, let's get to the real reason this monument appears to exist...
View fullsize
View fullsize
View fullsize
View fullsize
View fullsize
View fullsize
---
The MLRS
The MLRS, or Multiple Launch Rocket System, is a mainstay of each Abandoned Military Base. Although it appears to be a vehicle, its treads are fucked up, so it doesn't move. What it lacks in mobility, however, it makes up for in firepower.
This puppy allows a player to target bases, vehicles, or people at pretty much any point on the map (with the exception of safe zones) and fire a barrage of up to 12 MLRS rockets at a time. These rockets damage whatever they hit (duh) and can even break apart bases.
To fire, you'll need not only some MLRS Rockets but also an Aiming Module (which is one time use). Both items are found in higher tier loot (Bradley crates, elite crates, heli crates) but cannot be researched or crafted, making them pretty hard to come by. There's also a 10 minute cooldown after each launch, so you won't be able to repeatedly light up a target, even if you have the materials.
If you're worried this will leave every base defenseless against this new arsenal, never fear! SAM Sites will shoot down incoming MLRS Rockets. One or two SAM sites will help a bit, but for full protection from a 12-rocket attack, you'll want at least three SAM sites protecting your base.
I've just updated our article from last month on the new monument and MLRS, so if you want the full lowdown, go check it out.
View fullsize
View fullsize
View fullsize
View fullsize
View fullsize
View fullsize
See full article
---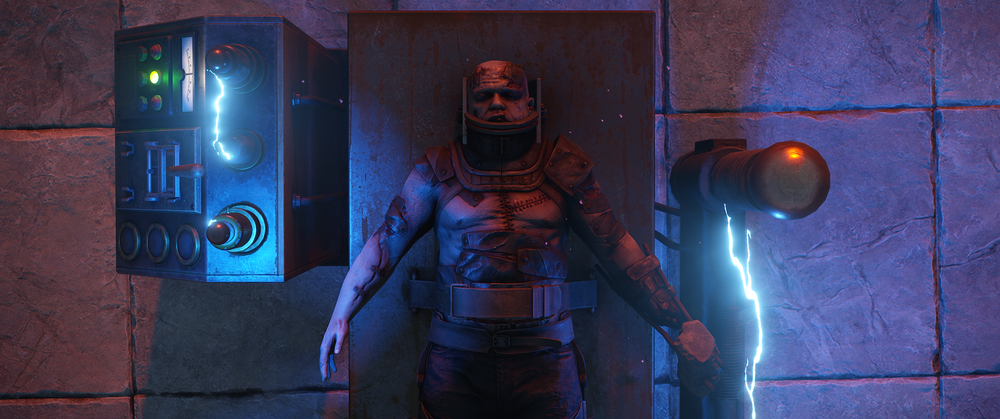 Goodbye Halloween
Rust Spookfest 2021 comes to an end today as the Halloween content is deactivated with this patch going live. Don't worry, although you won't be able to have your Frankenstein monsters follow you around anymore, you'll still be able to deploy your spooky items like the cursed cauldron, skull trophies, and carvable pumpkins once the event has gone by.
---
General quality of life
Continuing on their work from last month, the team has implemented a couple other general quality of life changes for the update. Here is a summary:
Fixed neon sign painter UI not allowing voice chat

Updated red, green, blue, yellow, and white berries descriptions to mention their use in mixing table recipes

Added admin command entity.downloadsign which downloads the sign the player is currently looking at to a folder into the game folder with a given filename. Downloads all frames of neon signs and appends them as 1, 2, 3, etc.
---
Other stuff
Fix for stores where the first item added to the cart was not visible on the list

Change hurt trigger on deployable elevator lift to a Crush Trigger to prevent damaging players standing on elevator lift
---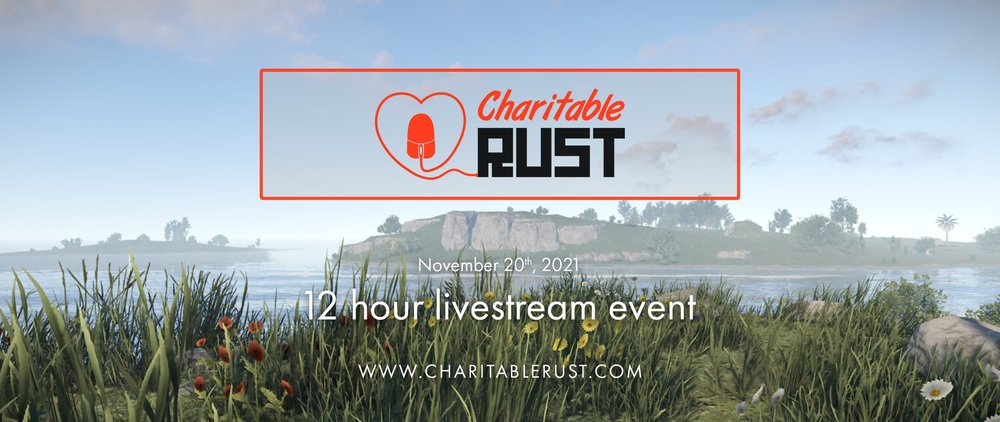 Charitable Rust is this month!
The time is almost here again! Charitable Rust 2021 occurs this month on November 20th. The 12 hour live stream event features a slew of streamer guest stars, custom gameplay modes, maps, races, parkour, mazes, escape rooms, carnival events, prizes, and more! All to raise funds for the amazing charity, Preemptive Love, an organization which helps those most impacted in conflict zones by providing supplies, support, jobs, and more.
Mark your calendar now! November 20th, from 11am to 11pm EST.