2:00pm EST - The update is live and devblog is out!
1:00pm EST - Our update stream is live! twitch.tv/rustafied
12:00am EST - Cold weather fun is entering Rust with the arctic update going live today! As with all first Thursday updates, this will force a map wipe across the board (no forced BP wipe).
The patch is expected at normal time, 2pm EST (7pm GMT). Our update stream goes live at 1pm EST. Follow @Rustafied for news throughout the day.
---

Twitch drops: Round 14!
The next round of Twitch drops is going live around when the update hits. It'll run for just over a week until February 11th. Make sure to head to the Facepunch Twitch page to link your accounts up! For more information, check out this great post on Reddit.
---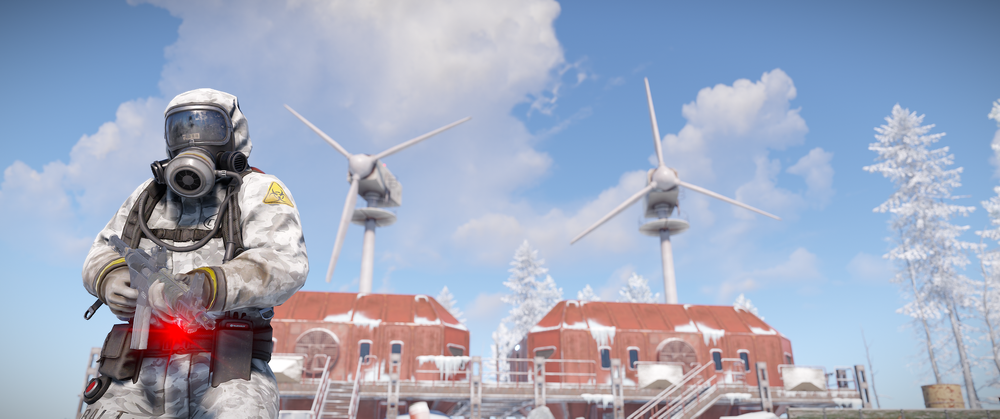 Arctic Research Bases
A new monument is in the mix this month. The Arctic Research Base is found in the snow (duh) and generally spawns once per map seed. This grouping of buildings features some wind turbines, a satellite dome, garages, and around 10 scientists (dressed in their new winter camo get-ups). 
There's no radiation here, but what this base lacks in rads it makes up for in Snowmobiles. That's right, here is where you'll pick up the newest vehicle to grace the plains of Rust (more on that below). There's also some moderate loot (military crates, wood boxes, components, etc.) and even a red keycard spawn.
View fullsize

View fullsize

View fullsize

View fullsize

View fullsize

View fullsize

View fullsize

View fullsize

View fullsize

View fullsize

---

Snowmobiles
A new way for you and a friend to quickly get around arrives with the update today. Snowmobiles have been added, and they tear through snow and sand like nobody's business. Acquired at the Arctic Military Base, these bad boys run on low grade fuel and travel at a quick pace providing you're on the right terrain.
To acquire, simply grab a blue keycard and head up to your new Arctic Research Base. At the ARB, look for the two garage-type structures and swipe on the right one. Within you'll find some loot and a fresh snowmobile loaded with 20 low grade fuel to get you going on your journey.
Once riding on a snowmobile, you'll want to stick to snow and sand. Trying to drive on any other surface will slow you down and impact your ride quality. When on optimal terrain however, you'll find the snowmobile travels about the same speed as a 1 engine car with HQM parts.
As far as fuel consumption is concerned, it burns about one low grade every 7 seconds. With regards to decay, they seem to last a long time out in the elements - around 25 hours based on initial testing. There is also another model of snowmobile able to be spawned in. Rumor has it this may become a skin available for purchase. I'll update here as more comes to light on that.
Edit: Looks like the Tomaha skin will be available for purchase on the permanent item store as part of the Arctic Pack for $12.99USD.
View fullsize

View fullsize

View fullsize

View fullsize

---

Arctic Suit
With all these new cold-weather activities, Newmans around will need a way to stay warm. That's where the new Arctic Suit comes into play! This handsome suit has a detailed new blue design and protects better in the cold.
Compared to the Hazmat Suit, the Arctic Suit provides better cold protection but less protections from bites, radiation, and explosions (projectile stats are still the same). Word is this will be available on the permanent item store once the update is out.
Edit: This will also be part of the Arctic Pack on the item store.
View fullsize

View fullsize

View fullsize

View fullsize

---

Arctic AK
It appears there is a new Assault Rifle in the game with this update. Due to hit the permanent item store as part of the Arctic Pack, the Assault Rifle - ICE is a frigid take on the classic AK. Same stats and everything, just a new look.
View fullsize

View fullsize

View fullsize

View fullsize

---

Polar bears
Finally, what would all this new arctic adventure be without a little PvE action? That's where the new Polar Bears come into play. These fuzzy-butt behemoths are found up north in the snow and will ruin your day if given the chance. 
Stronger than the average bear, these Polar Bears boast better health (420hp instead of 325) and will deal more damage when attacking (about 20% more). They'll also provide more resource yield when harvesting (about 15-20% more).
View fullsize

View fullsize

View fullsize

View fullsize

---

Spray can
A nifty new tool is also in the mix today. The Spray Can is expected to go live with the update today. This can allows for you to re-skin deployed objects on the fly. No more emptying your large wood storage, picking it up, and taking it to the bench to re-skin. Now, simply bust out your Spray Can, aim at the box, and right click. This will open a menu to select a new skin. Click a skin and voila, the can sprays a fresh coat.
This can be used on any skinnable deployed object such as wood storage, furnaces, doors, etc. It's a default blueprint, doesn't require a workbench, and costs 100 frags to craft. It can not be used if building is blocked.
---
General quality of life
Along with the arctic goodness, there's a ton of general quality of life changes go live today, too! Here is a summary: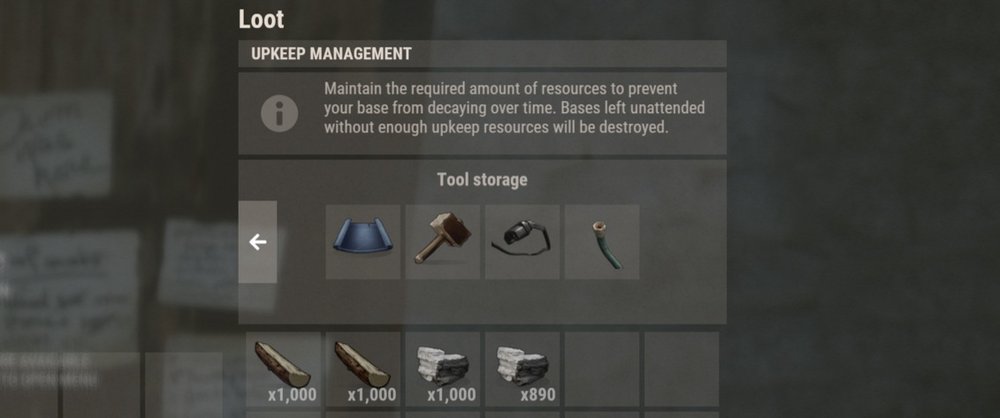 Tool slots in Cupboard
4 extra slots for your tools

Hammer repair notice
Tells you what resources are needed


More Tech Tree info
Show scrap required and costs

Tech Tree show scrap
Shows your amount of scrap in Tech Tree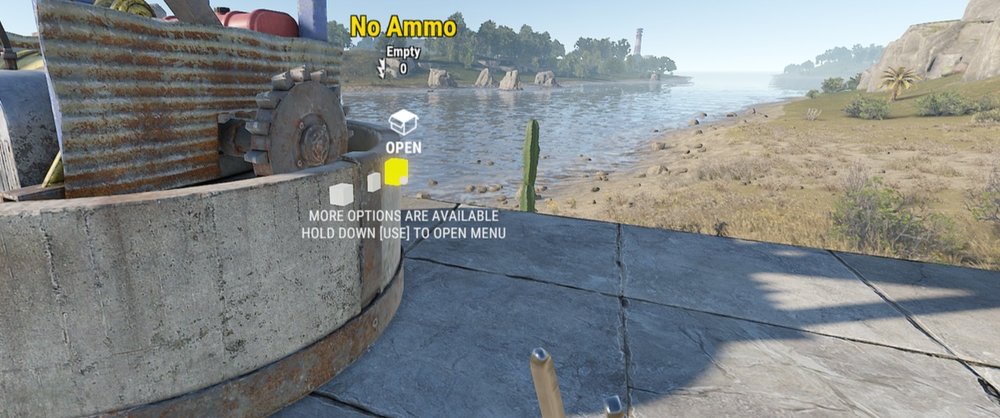 SAM Site outputs
Added no ammo, low ammo, and has target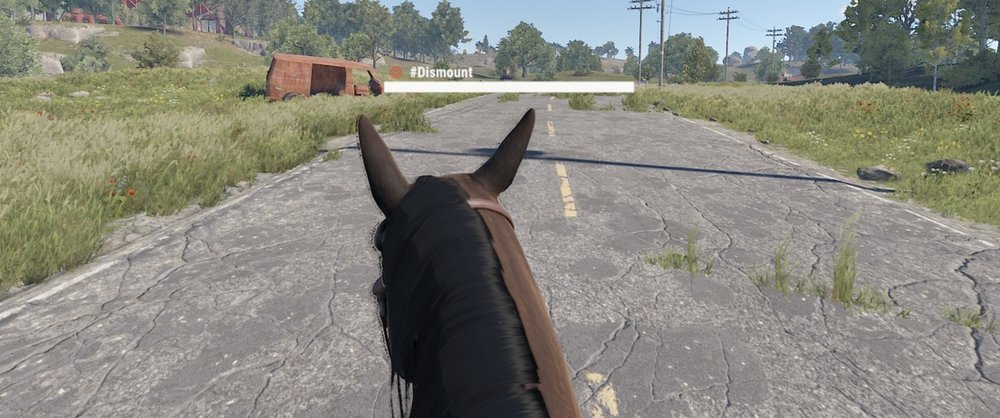 Hold on dismount
Slider to add hold time for dismount


Patrol Helicopter
Now has a map marker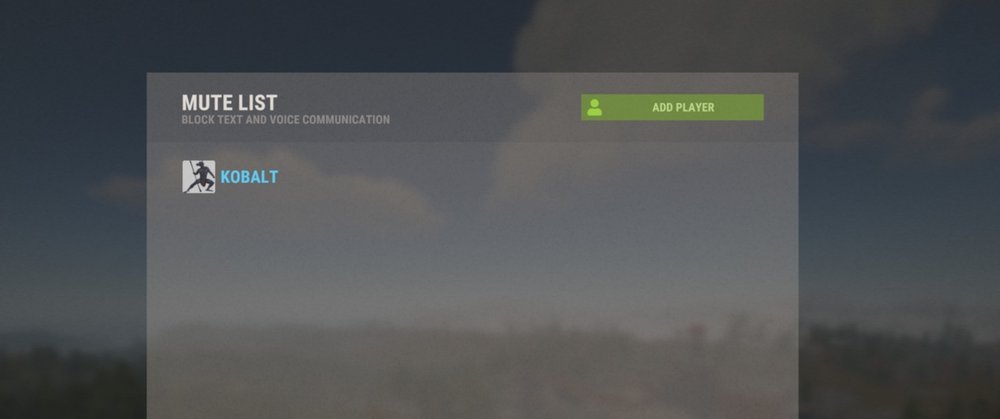 Muting UI
Added a UI for muting / unmuting players


Teammate down
Show down arrow on team UI if downed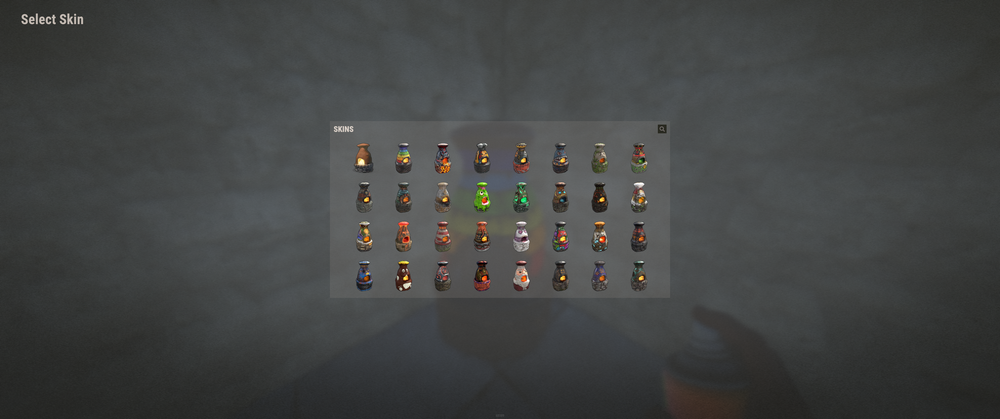 Skin select UI
Improved UI for skin selection

Other QoL stuff
Wounded teammates show up as orange on team UI

Can now left click and hold an item on the tech tree to unlock it (1s)

Teammates in close range now update their position on the map in real time (2 squares distance)

Added global.vehicleDismountHoldTime to control how long the hold takes 

Added toggle to sort by last seen in the contacts menu

When looting a player that is incapacitated, if the player dies (e.g. from a kill command) the player will automatically start looting the corpse

Hide the cancel button on the loading screen when respawning

Added a warning if the selected item is already researched at the research table

Added native support for an auto walk and crouch binding

Potentially fixed XOR switches sending a brief burst of energy during server restarts

Pattern boomer shells will no longer display user made patterns when censor signs is set to true (shows a random burst instead)

Using "ent who" on a sleeping bag now prints out the name and id of the player assigned to it (admin)

Add teleport2autheditem command that teleports the player to a random item authed to the given player (similar to teleport2owneditem). Works with Tool Cupboards, Code Locks and Auto Turrets (admin)
---

Goodbye Puddy!
It's with a heavy heart we say goodbye to Puddy this month. No, he's not dead - he's just moving on to other things. For the last 6 years Puddy has consistently put together beautiful videos each month highlighting what's new in the updates. It's time, however, for him to move on to greener pastures. A huge thank you to Puddy for all of his hard work, creativity, and talent over the years. ThatGermanGuy will be taking over our video production from here out. 
---

Charitable Rust 2021: Over $264,000 raised!
I'm very proud to announce the final numbers for Charitable Rust 2021 came in last month. In total, we raised over $264,000 for charity through skin sales and stream donations. A huge thank you to everyone who supported this incredible event!