1:00pm EST - Our update preview stream is live! twitch.tv/rustafied
12:00am EST - It's another week in Rust development and the AUX branch has been opened up with a bunch of new in-progress content.
Our update preview stream goes live at 1pm EST. Follow @Rustafied for news throughout the day. Before we get into it, exciting news about Charitable Rust 2021!
---

Charitable Rust 2021 raised over $264,000!!
I'm very happy to announce the final numbers for last year's Charitable Rust are in and we raised $264,760.50 for Preemptive Love! A huge thank you to everyone who participated, watched, and donated. A special thank you to Facepunch for their support on this event each year!
---
Summary video
---

AUX Preview
The AUX branch became public again, allowing players to see the first iterations of some exciting upcoming functionality. The below items (labeled AUX) are not expected to go live in the February update.
To access AUX for yourself, simply go to Steam library > Right click Rust staging > properties > BETAS tab > Select AUX from the list and run the update.
Edit: It appears the Arctic stuff below will be ready for February along with the QoL changes!
---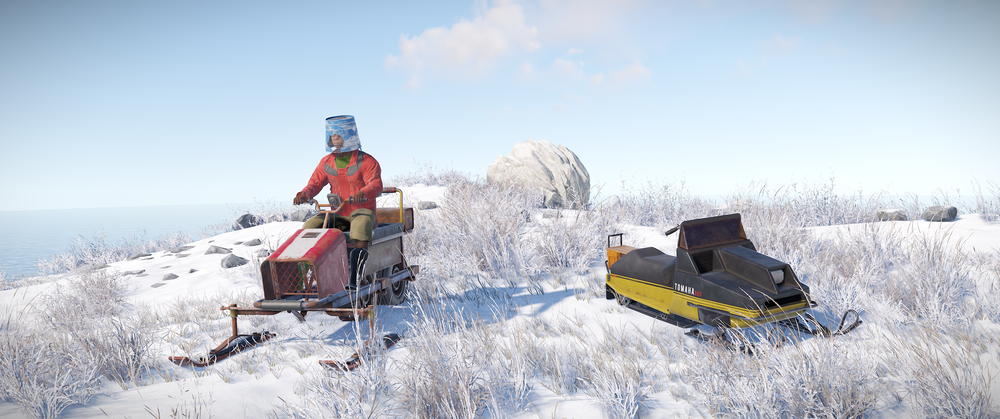 Snowmobiles (AUX)
Two work-in-progress Snowmobiles are on the AUX branch. Here are some details:
They drive well on both snow and sand, but not so well on grass

Health: 300hp - repairable with metal frags

Faster than a sprinting horse on good terrain

Faster than a single engine car with HQ parts

Can seat 2 people, but moves slower

It appears these will spawn at the Arctic Monument
View fullsize

View fullsize

View fullsize

---

Arctic Bases (AUX)
A new type of monument is also on AUX:
As with all this stuff, this is still a work in progress

Around 10 scientists spawn

No loot or puzzles yet
View fullsize

View fullsize

View fullsize

---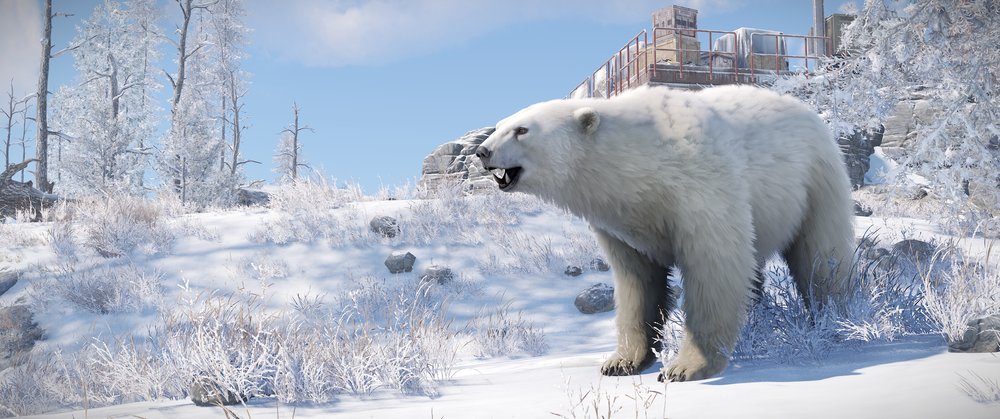 Polar bears (AUX)
A new PvE foe has been added to AUX too, the Polar Bear:
Deals more damage to players (45 to naked instead of 35)

Has 420hp instead of the normal bears 325hp

Killed with 9 arrows (instead of 7)

Yields more resources from harvesting
View fullsize

View fullsize

View fullsize

---

Nexus - Server transfer (AUX)
It also looks like the server to server transfer via water is partially implemented on AUX. More info on this as it comes to light.
---
Other stuff
Tweaks and improvements to the Spray Can added last week (coming in Feb)

Hapis conversion work continues

Brick building body of work continues