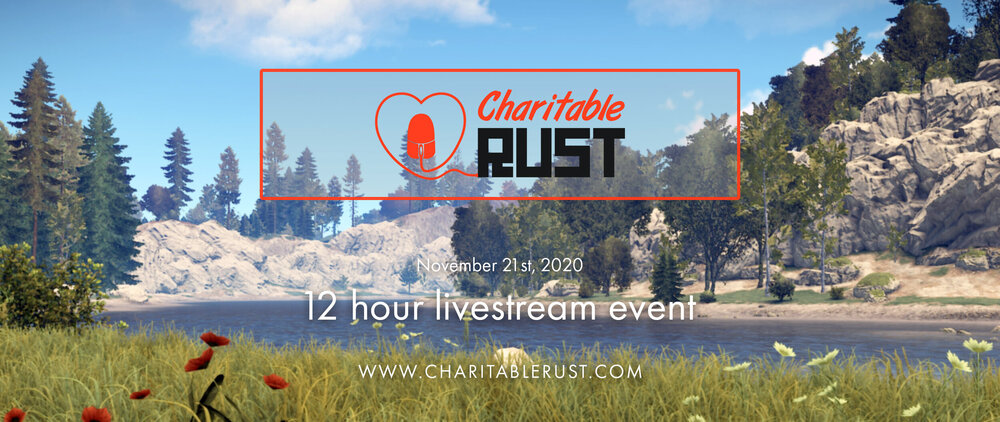 That's right! The time is finally here - Charitable Rust kicks off this Saturday, November 21st from 11am to 11pm EST. 
Our update preview stream starts at 1pm EST and will feature a preview of some of the Charitable Rust 2020 activities along with what's going on with development. Follow @Rustafied for news throughout the day.
---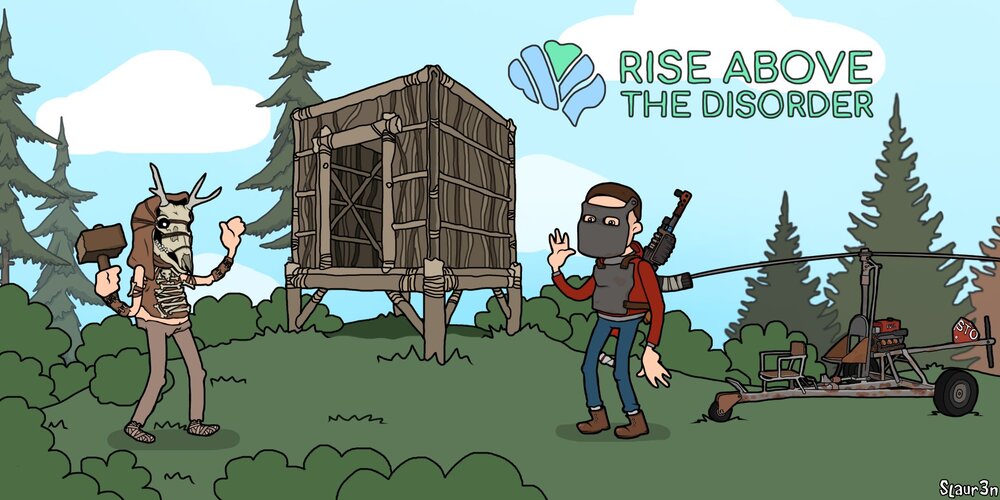 Charitable Rust: This Saturday!
Our yearly charity event, Charitable Rust, happens this Saturday from 11am to 11pm EST! This year will feature a ton of custom events, races, gameplay modes, prizes and more. Expect visits from your favorite streamers and participate yourself across several event servers (connect info to be released on Saturday). 
All the proceeds from this year go to the amazing organization, Rise Above the Disorder, who help people get the mental health support they need through grants and resources. 
Also keep an eye out on the Rust item store for the exclusive Charitable Rust 2020 skins. 100% of the skin sales go towards this amazing cause and you can only get these skins this week!
---
Development summary
Below is a brief highlight of what's going on in development this week. We'll be back with full coverage next week after Charitable Rust.
Face wearable tweaks. Re-assigning some clothing slots on the face to allow for wearing things like a moustache and sunglasses at the same time while preventing stacking protection.

Growable rain. Plants increase water quality when getting rained on (standalone and planters).

Fixed top gap when placing vending machine inside a door way

Fixed major gaps in supply drop

Relaxed rug placement to allow deployment on ceilings again. Fixed certain rug stacking exploits

Drone progress. Allowing for takeoff and landing while also stopping movement if it hits something.

Techtree progress. Working on ingame node layout and grouping.

Hapis rescue. More work, removed some OP caves