12:00am EST - It's another week for Rust development and we've got exciting news around workcarts along with some other forward progress.
Our update preview stream goes live at 1pm EST. Follow @Rustafied for news throughout the day.
---
ESRB Rating for console
In the latest step forward towards console release, Rust console edition was provided with an ESRB rating this week. I do love the visceral descriptions of frenetic combat and postmortem damage. Not surprisingly, Rust has received a rating of M for Mature 17+ given the blood and violence. This rating does not come with any updated news on a potential release date, however, it is an important milestone towards the game going live on console.
---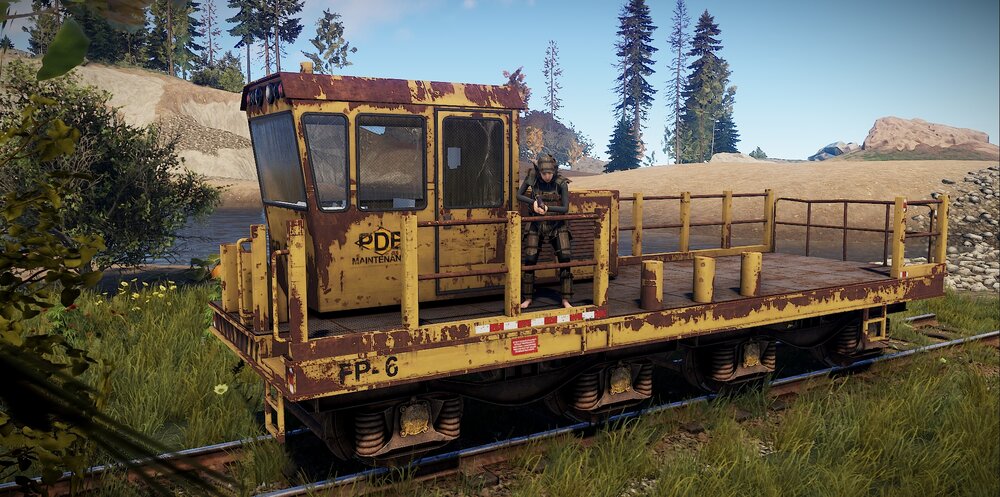 Workcart and tunnels preview
That German Guy was kind enough to forward me some previews of the work cart branch. Apparently, along with a new vehicle to travel the rails, this body of work will include a whole new underground network of tunnels.
Eventually, it appears as though this new underground system will connect many of the monuments on the map, allowing for a whole new method of transportation around Rust! Very exciting stuff, we'll keep you posted as more comes to light.
View fullsize
View fullsize
View fullsize
View fullsize
View fullsize
View fullsize
---
Hapis rescue
I had the pleasure of chatting with Petur this week regarding his Hapis rescue work. Although he doesn't currently have visuals ready to share, he did confirm progress is coming along nicely and the changes will be huge! 
It looks like these shifts to our favorite static map will roll out in two phases: the first being the changes he's working on now (low level terrain stuff, updates to monuments, etc.) and the second being a complete revamp of the entire southern desert area including expansion and population with new desert cliffs.
No word on exactly when these changes will be ready to go, but we'll keep posted we get more information.
---
Shopfront: Open for business
With all the attention the game is getting, especially in the realm of roleplay, the devs have made an important building block to this more accessible. Not only has the cost been reduced (now 150 wood), but the Wooden Shop Front has been made a default blueprint.
---
Other stuff
Fix for airdrop event

Fixed placing deployables on auto turrets

More accurate shotgun trap colliders

Bradley line of sight improved

Fixed key lock "floating"

Updated Tesla coil description

Fixed building plan conflicting phrases and inconsistencies

Slightly change lock position on tool cupboard to not clip with cupboard handle

Catch Windows IO exceptions when attempting to a screenshot (full disk space etc)