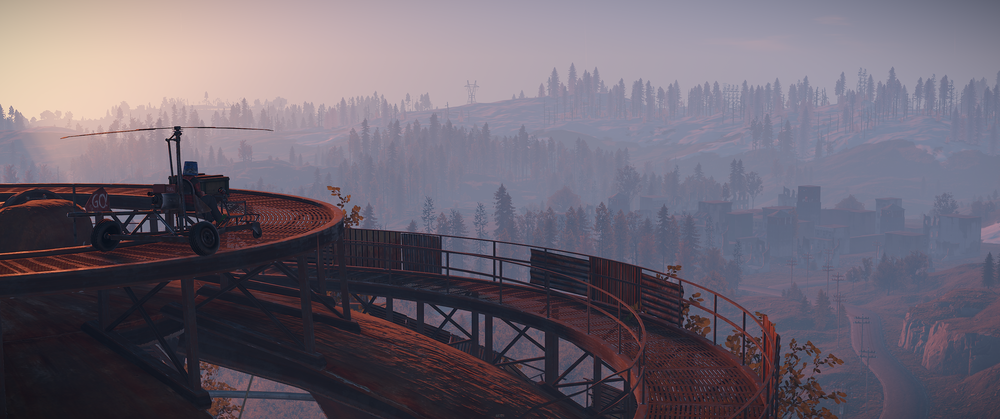 1:00pm EST - Our update preview stream is live! twitch.tv/rustafied
12:00am EST - One week till the update and forced wipe and we're seeing optimizations, new features, and some quality of life.
Our update preview stream goes live at 1pm EST. Follow @Rustafied for news throughout the day.
---
Summary video
Here's our weekly development summary video from TGG.
---

General quality of life
A couple more general QoL changes are coming in next week:
Modular cars take 4x as long to decay by default

7 on hotbar now holsters whatever you're holding

If a belt item is equipped when opening the inventory that item will be automatically selected

Tweaked ore/wood gather tea bonus calculation to give a consistent amount of resources for each node (very subtle number rounding)
---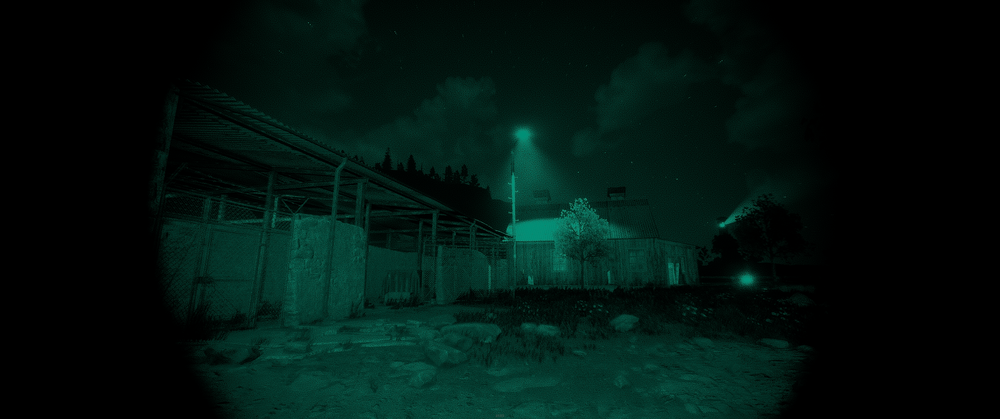 NVG improvements
Some big improvements to the Night Vision Goggles made their way in to staging this week!
---

Server browser tag filter
A new way to browse for servers will enter the game next week. Players will now be able to select the tags they want and see only servers with that tag.
---

Magnetic crane updates
Prevent magnet crane magnet from getting close enough to the driver to hurt them

Magnet crane stability work. Less wobbly/floaty feeling

Magnet crane exhaust goes more when the player is using movement controls

Magnet crane audio now stops running when the crane is inactive
---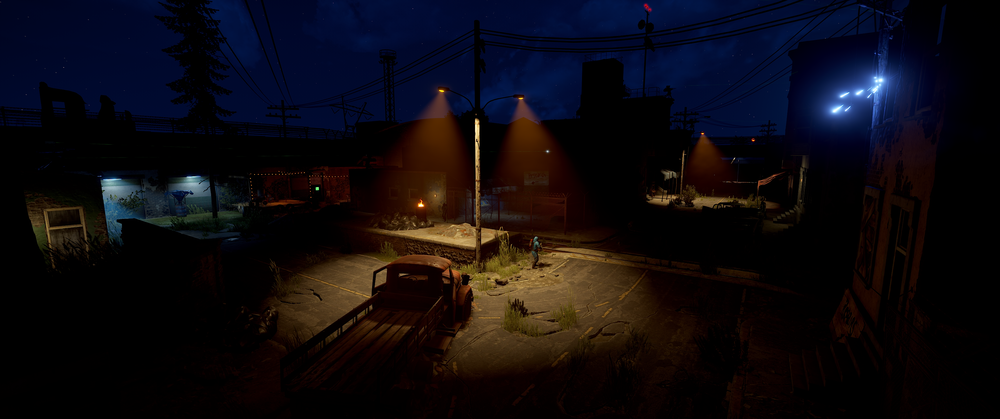 Monument lighting upgrade
The lighting around monuments has been improved this week as the 'monument lighting upgrade' branch has been merged into staging. You'll notice some tweaks and improved environmentals to various monuments around the map.
View fullsize

View fullsize

View fullsize

View fullsize

---
Other stuff
More work on a working rail network

Removed puzzle loot out of snowmobile spawn garage

Rebalanced garland protection - no longer takes multiple rocket hits

More work on pets

Some world model fixes

Potential fix for attire items being lost in some cases when equipping/unequipping with a full inventory

Hapis progress