1:00pm EST - Our update preview stream is live! twitch.tv/rustafied
12:00am EST - It's a fresh month in Rust development and the team is cranking out various new features.
Our update preview stream goes live at 1pm EST. Follow us on @Rustafied for news throughout the day.
---
Summary video
Here's the development summary video from TGG.
---

PvP patch on the horizon
Alistair tweeted earlier today regarding an upcoming patch:
There is a PvP patch on the horizon that is going to focus on and improve gunplay and areas of common complaints. This includes reviewing recoil handling and balance.

No set date for release, working progress.
We'll keep you posted as more comes to light on this.
---

Above ground rail network
A railroad network for above ground is in the works. With a slew of commits this week, the 'rail_network' branch appears to be taking shape. No visuals yet, but we'll keep you posted.
---

Power zipline
A new way of getting around is in the works on a fresh branch this week. The Power Zipline looks like it'll allow players to get from point A to point B in an exciting new fashion. More on this as it comes to light.
---
New landmine art
Landmines got a fresh look on staging this week. Here's a look:
View fullsize

View fullsize

---

Pet progress
More progress on pets. Specifically, work on navigation and pathfinding.
---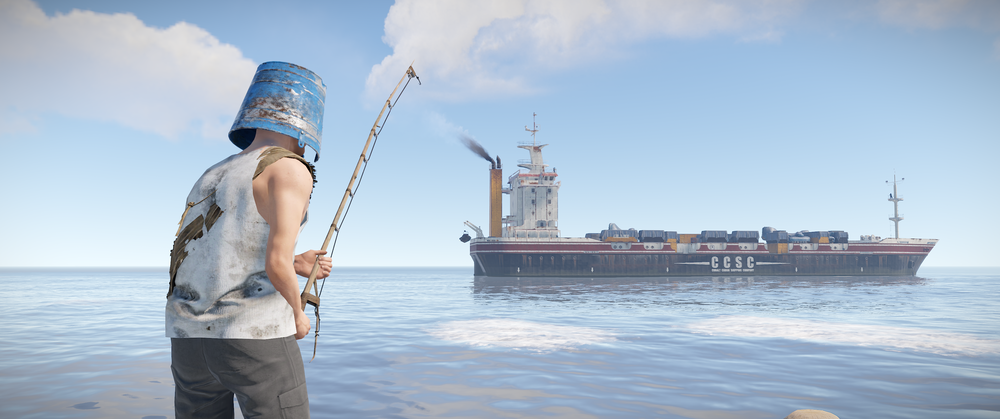 New achievements
Some fresh commits to the 'new achievements' branch. The game will now track stats for each type of fish caught, car passengers, scrap transport helicopter, and CCTV cameras.
---
Other stuff
More work on Hapis conversion

Fixed vehicle mounting bug

Clean up on Snowmobiles

Tweaked modular vehicle texture (live with a hotfix)

Airfield lighting work