12:00am EST - Another month of Rust development is well underway and the team is making great progress on upcoming features.
Our update preview stream goes live at 1pm EST. Follow @Rustafied for news throughout the day.
---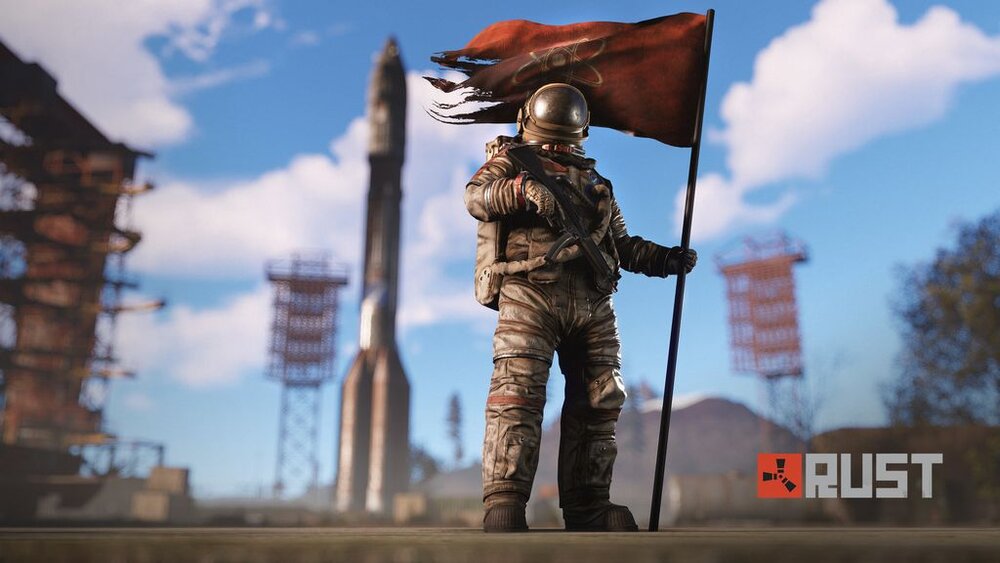 Mandatory update: Oct. 26th
The Official Rust Twitter account tweeted earlier this week giving the heads up about a mandatory update coming later this month. It'll go live October 26th at 2pm EST / 7pm BST and will require all server owners to run the update. Will this be the launch of this year's Halloween event? Looks like it… We'll keep you posted as more details come to light.
---
A storm is brewing
Progress on the new weather systems continues trucking along this week. With a slew of commits related to everything from particle effects, loading / resetting of weather states, and a bunch of other things, it appears as though this new weather is just around the corner.
So far it appears that beyond rain and snow we'll have lightning storms and aurora borealis at night in the arctic. Andre tweeted a teaser pic of the lightning which looks awesome (picture above). Word on the street is weather will be coming next update so stay tuned later in the month for more info.
---
Stables monument
The newest form of NPC village is well under way on the Stables branch. According to commits, it appears there will be at least two variants of stables around the map, each likely to have static hitches and troughs, dung piles, and NPC villagers to purchase goods from (and maybe nice horses?). These also will probably play a role in launching the upcoming missions which will allow players to gain items and blueprints without farming scrap. 
---
Hapis
Hapis fans rejoice as the expected prognosis of the static map went from 'not long for this world' to 'getting an overhaul' in just a matter of weeks. Petur is working diligently on the Hapis Rescue branch, which is not only getting the map up to date with the state of the game (fishing villages and the like), but also refactoring a number of roads and terrain around the map. No visuals quite yet as it's still on a separate branch, but I'm excited to see this static favorite thrive going forward.
---
Other stuff
A bunch of miscellaneous optimization work (culling, gui debug, batch removal, etc.)

The attack sound for the m39 when the muzzle break is attached has been fixed

Increased brightness of map view on death screen

Can no longer rotate workbench